Car stories wanted!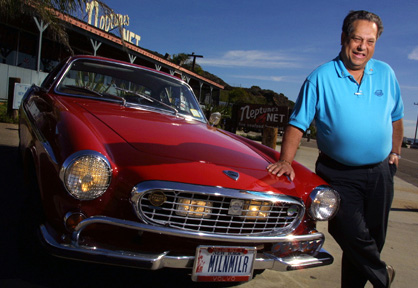 Not everyone can be Irv Gordon, who has racked up nearly 3 million miles on his 1966 Volvo P1800 since buying it new. But there are many among us with 200,000 miles or more on the old pickup orbeloved car. So let's see a picture of the car or truck that's been with you forever and carried you and the family on cross-country journeys. Also send us a paragraph or two—please keep it to 100 words or less—about your high-mileage vehicle.
The information and photo could appear in our annual "Wheels" special section, an insert to the Southside Sentinel in Urbanna and the Rappahannock Record in Kilmarnock. The deadline for entries is Monday, October 15. Publication date is October 25.
Please include your name and a phone number (not for publication). Submissions may be made in person at the Sentinel or Record offices or by email at or .
The advertising deadline for "Wheels" is Friday, October 12. Call the Sentinel office at 758-2328 or email Maeghaen Eley at or Wendy Payne at for advertising information.
posted 10.01.2012